Are you needing Steel Roofing or Siding for your Home or Business?
Educate yourself on Five Common Mistakes people make when comparing Metal Roofing and Siding
What We Do
At Classic Metals we are dedicated to supplying our customers with the very best in metal roofing all the way from our qualified salesperson who will work with you to get more than you expect, to our machine technicians who have a sense of pride in their work and are confident that the products that they produce are of the highest quality and craftsmanship.
These two components work together, to meet the goal of making both our products, and company, the unmistakable best! We are confident that you will be proud to tell your neighbors and friends that your roof came from Classic Metals.

Standing Seam
Our Standing Seam is manufactured on site by our certified workmen to ensure that each piece is made to proper length and to check for defects in the coil as each piece is made. This ensures that the quality of our product is second to none while giving you the security of knowing that each piece has been made specifically for your roof. Our onsite process also ensures that your roof is not damaged in transit, avoiding extra hassle and cost for you.
AG Rib
Our "AG Rib" panels are produced at our manufacturing facility in Holmesville, Ohio with the care and attention you would expect to get from a quality manufacture. It is then carefully packaged and labeled to ensure that the pieces remain damage free during transportation to the work site until the final application.
Both of our manufacturing systems are focused on getting your roof to you in top condition so that when you say that your metal roof was manufactured by Classic Metals you say it with pride and a sense of satisfaction in a job well done.
Recent News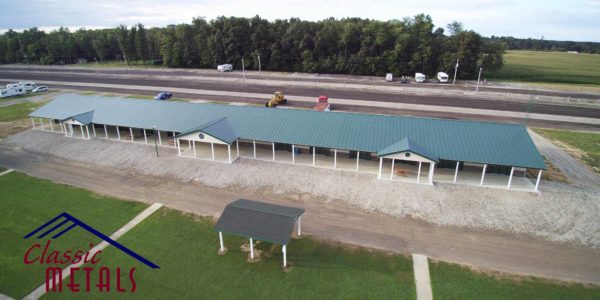 Is all Standing Seam Roofing created equal? If you are considering  purchasing a Standing Seam roof there are a few things ...
Read More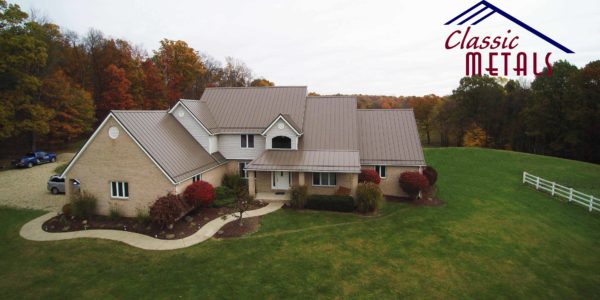 Richland County home installs Standing Seam Roofing In the fall of 2017 Classic Metals received a phone call regarding some Standing ...
Read More
Testimonials
I appreciate the great customer service that you provide.
Classic Metals provides Service that surpasses all of our other Vendors.
Good Service, Our strong relationship will continue.
Your sales guys are great. As a contractor I appreciate the many benefits of dealing with Classic Metals.
I found that First Choice provides the highest quality of both Products and Service. Their knowledge and product experience is extremely helpful and you cant find that in the box stores.