Lakeview Baptist Church Upgrades to Standing Seam
Lakeview Baptist Church is a great little country church  which is located at 10202 State Route 93 in Dundee Oh 44624 was in need of a roof replacement. The shingle roof was in bad shape and was on the verge of causing damage to the structure.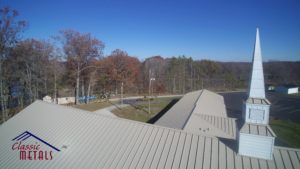 After discussing all the options with their installer of choice Kline Home Exteriors, they decided to go with the 26ga Eterna Guard Standing Seam manufactured in the 18″ width with a 1 3/4 rib height in Sierra Tan. This panel has superior rigidity and water tightness and was manufactured on site to the installers specifications.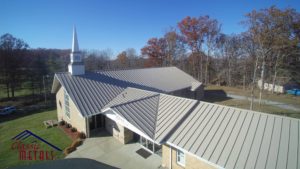 Kline Home Exteriors really did a awesome job with the install and the job looks great. They are located in Millersburg Oh and specialize in metal roofing among other things. For more information about Kline Home Exteriors visit there website at http://klinehomeexteriors.com/ or visit there facebook page at https://www.facebook.com/klinehomeexteriors/
The service times at Lakeview Baptist Church are as follows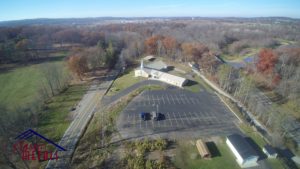 Sunday Morning Sunday School—9:30
Sunday Worship Service—10:30
Sunday Evening Service—6:00
Phone Number–330-878-7966