Richland County home installs Standing Seam Roofing
In the fall of 2017 Classic Metals received a phone call regarding some Standing Seam roofing that was needed for a richland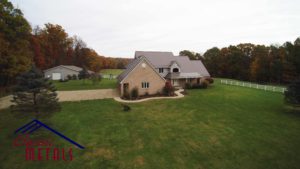 county home. The customer was looking at several colors and options that were available and was undecided on what would be best. After some consultation with a local installer the 24 gauge 16″ wide Weatherlock Standing Seam in Medium Bronze was decided upon.
One of the unique quality's regarding this job was the fact that the customer and the installer wanted to install the standing seam roofing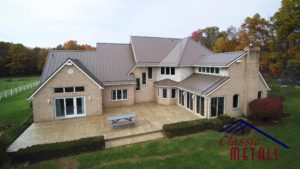 directly onto the existing shingles. This required a number of custom trims to be made to accommodate the extra coverage that was needed. The design of the home also caused the roof itself to have several unique and challenging quality's, but the installer rose to the occasion and did a great job.
The 24 gauge 16″ Weatherlock panels were manufactured on the job site the morning of the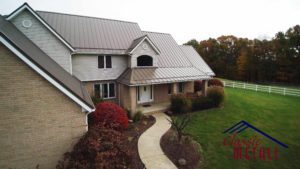 installation, and everything went well and they were installed on the home over the next week. The 24 gauge material that was used comes with a 35year warranty on the paint, and a lifetime manufacture's warranty so a roof replacement is the last thing the customer needs to worry about.
Feel free to contact Classic Metals if you have any questions or would like a quote on material for your own home or business.