Karen's Kids Campus provides children daycare Morrow county
When we take the time to evaluate the things in our life that are really important, family is definitely on the top of the list. It is for this reason that when the time comes to choose a daycare provider for our children, the decision should not be made lightly.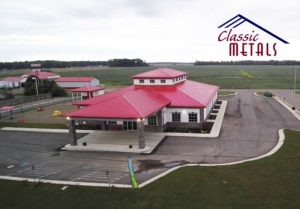 Karen's Kids Campus is located on 63 Sportsmans Dr., Marengo, OH 43334 and specializes on providing daycare services and preschool to children ages 6 weeks to 12 years old. They are fully licensed and offer a variety of services and benefits to the surrounding areas. They specialize in Daycare, Preschool, and Before / After school care. They also can provide bus services to the highland schools which really provides another layer of convenience for everyone. The slogan that Karen's Kid Campus operates by is " To Teach is to Change Lives " and everyone that is on staff, believes and operates this way.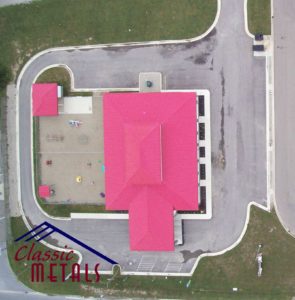 Karen's Kids Campus began March 1st 2015 at a different location, and then moved to the current location close to Interstate 71 in early 2016. Classic Metals was involved in manufacturing the Standing Seam for the building that they are currently in and worked closely with the roofing installer. The roofing that was chosen was the weatherlock  16 inch wide panel, manufactured on-site in a 26ga custom red color and it was installed by Schwartz Quality Construction located in Marengo Oh. They did a awesome job with the install, and really took the time to insure that everything was installed correctly.
If you would like more information regarding Karen's Kid Campus you can call 419-253-7400 or visit their website.